AC123-01D Hand-Held RF Transmitter
Product No.:1951171021
Model:AC123-01d
Frequency:433.92MHz
Input:3V(CR2032)
Channel:1
Description:Channel Insertion Transmitter for motorized roller shutter
Application:motorized roller shutter window,awning,roller blind,motorized curtain,window opener
Roller Shutter Blinds Window Remote Control System Radio Transmitters Specifications:
1. Luxurious piano lacquer surface treatment, honorable and elegant
2. Black and white color optional, suit for various decorate style
3. Acrylic material face panel, anti-scratching
4. 2pcs button batteries, easy get and install
5. Power-saving design, battery life > 3 years
6. With wall holder
7. Applied to motorized roller shutter window,motorized roller blinds,motorized curtain,motorized aluminium venetian blinds,window opener.
8. Model:AC123-01d,AC123-02d,AC123-06d,AC123-16d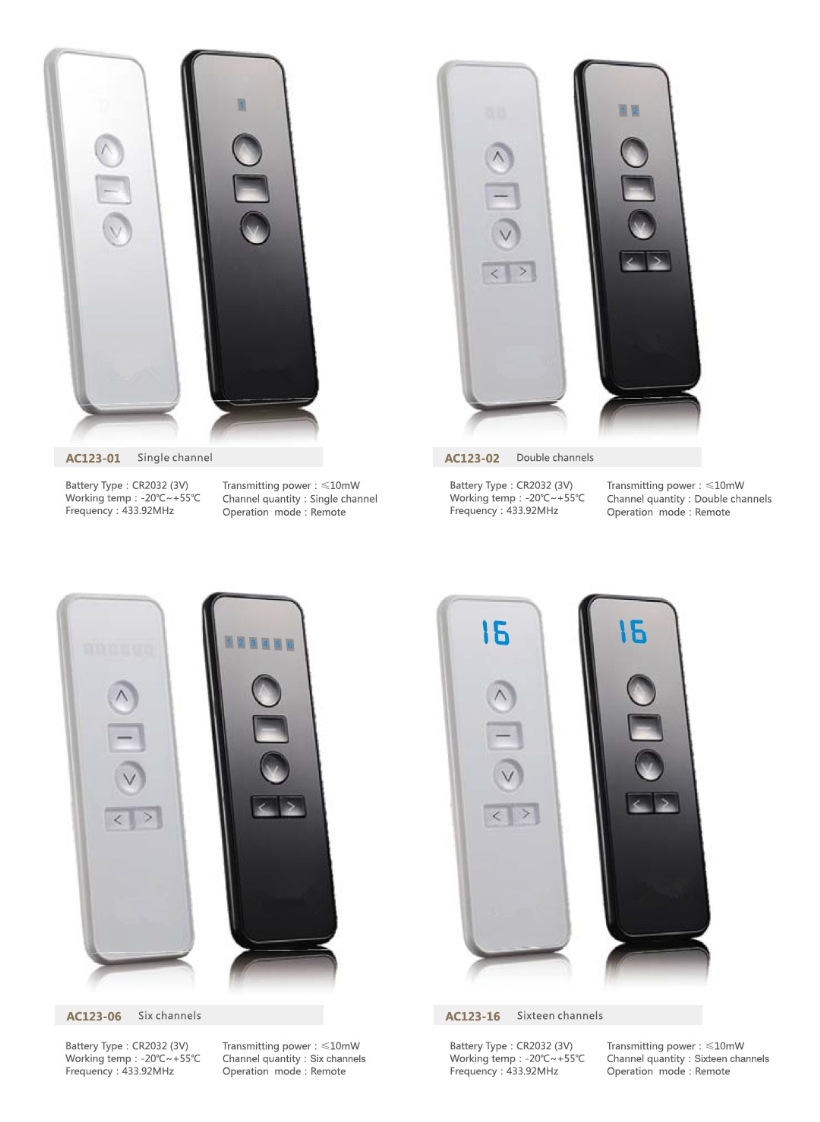 Contact Us
Tel: 0086-13618482281
Mobile: 0086-13618482281
E-mail: info@alurollershutter.com
QQ: 626778986
WeChat: Rollershutter
Whatsapp: 0086-13618482281
Add: Changsha Economic and Technological Development Zone,Hunan,China